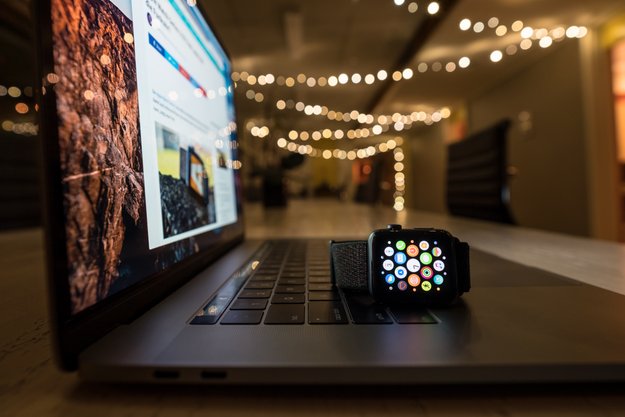 The corona crisis did not completely bypass Apple without noticeable side effects. But despite the effects of the virus and the resulting COVID-19, the iPhone manufacturer can successfully compete in one area.
Apple's wearables are successfully fighting Corona
The first months of 2020 were marked by the Corona crisis. While production in China was initially discontinued in many places and shops, including the Apple Stores, had to close, the rest of the world soon followed. So far, negative effects on the delivery of the so-called wearables, which include not only the Apple Watch but also the Apple and Beats headphones, have only been seen in a few individual cases.
How 9to5Mac citing the IDC analysts reported, Apple was able to expand its market share again in the first quarter of 2020 and remains in first place ahead of Xiaomi, Samsung, Huawei and Fitbit. Compared to the same quarter of the previous year, Apple's wearable deliveries rose by a whopping 59.9 percent from 13.3 to 21.2 million units.
The competition also looked good, which the IDC says can be explained by the fact that home work has resulted in headphone and headset purchases in many places. Only Fitbit saw a drop of 26.1 percent in its deliveries in the first quarter of 2020. IDC cites delivery problems that persisted for several weeks.
Headphones such as the AirPods Pro from Apple ensured that the coffers were full even in the corona crisis. Here is our comparison with the competition:
Apple Watch: Slight losses due to delivery problems
If you only look at the deliveries of the watches, which IDC not only includes smartwatch models, but also other digital watches that do not support third-party apps, the situation is somewhat different. The Apple Watch is still clearly ahead here, but had to report a slight loss of 2.2 percent in the first quarter of 2020 compared to the same quarter of the previous year. Huawei, Garmin and Huami were able to increase significantly in some cases over the same period. The problems for Apple Watch's slightly declining numbers arose from supply chain problems, according to IDC.
As previously mentioned, the figures apply only to the first quarter of 2020. We will only be able to find out in a few weeks or months to what extent the ongoing crisis had an impact on deliveries and sales in the second quarter.
did you like this article? Write it to us in the
Comments
or share the article. We look forward to your opinion
– and of course you are welcome to follow us on Facebook or Twitter.