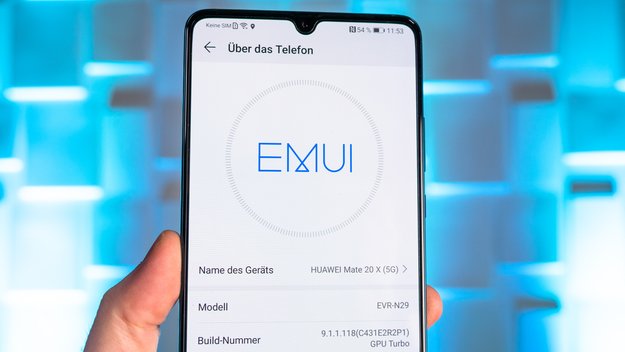 ---
Huawei is currently distributing a new version of EMUI. However, the Android update is not well received by all users, as initial reports show. Suddenly, two known functions can no longer be found – and the performance of the battery has also deteriorated, it is said.
Update, 08/01/2020:
Across from
Connect
Huawei announced that the call recorder was no longer available due to the legal situation. This is due to new security settings in Android 10. To ensure the safety of users, the function was removed. The feature was not available in Germany anyway. Huawei also makes it clear that the resolution can still be changed by setting the aspect ratio in the camera app. Only the display of the resolution has been dropped, according to Huawei.
Original article:
Huawei: Update to EMUI 10.1 causes problems
Huawei has so far spent July 2020 installing an update from EMUI 10.0 to EMUI 10.1 for its customers. Reports are now piling up, according to which the update not only brings new features to the smartphone, but simply removes some. As in Huawei Central Now, in summary, the Chinese manufacturer's call recorder can no longer be found. Calls can therefore no longer be recorded using on-board means. If you want to save calls anyway, you have to use an app from third-party providers.
The second removed feature is a bit more hidden and should annoy photographers in particular. Since EMUI 10.1, the resolution in the settings of the photo app can no longer be changed. Why Huawei decided to take this step remains completely unclear. Since the new version, only the aspect ratio (4 to 3, 16 to 9 …) can be set in the app, but not the number of megapixels. According to user reports, the resolution can be set for some cell phones – but not for all with EMUI 10.1 – in the so-called "Pro Mode" of the camera app.
If you can do without the functions mentioned, you shouldn't just install the update carelessly. Some users report that the battery drains noticeably faster than it did under EMUI 10.0. In addition, there is a strange bug, in which the charge level display shows a "non-normal" charging process. In this case, batteries should only be able to be charged up to 60 percent. As an aid, Huawei only states that the cell phone should be charged "at suitable temperatures".
What we think of the Huawei P40 Pro can be seen here in the video:
Huawei: EMUI 11 is coming soon
While Huawei is struggling with problems under EMUI 10.1, EMUI 11 is not long in coming. According to Wang Chenglu, who works for Huawei as President of Consumer Business Software, EMUI 11 will be based on Android 11 in the third quarter of 2020. The user interface and app performance should be the focus here.