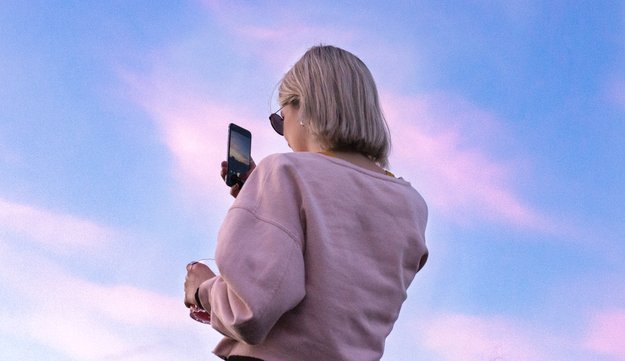 Anyone who is currently looking for the cheapest possible mobile phone contract can strike at crash tariffs. For only 2.99 euros a month, you can get the cheapest mobile phone tariff in the Telekom network. However, speed is required – the offer is only valid this Wednesday.
Update on May 20th, 2020: The offer ends today! If you want to take advantage of the cheap tariff in the telecom network, you should book quickly.
Favorable cell phone contract in the telecom network
It doesn't always have to be a flat rate. This applies particularly to cell phone contracts. If you only rarely make calls and don't surf a lot on the go, you can also live with a tariff for 2.99 euros per month. For this, you get a good contract in the telecom network for a short time with crash tariffs. But you have to know your usage behavior very well.
The details of the cell phone contract:
Network: Telekom
100 free minutes in all German networks
SMS for 9 cents
LTE data volume: 750 MB with 25 MBit / s (thereafter 32 Kbit / s)
EU roaming included
Basic fee per month: 2.99 euros
Deployment fee: 0.00 euros
Data automatic: no
VoLTE and Wifi-Call possible
Tariff can be used with eSIM
The mobile phone contract runs for 24 months and should be terminated within this time, otherwise the price will increase to 5.99 euros per month. Since there is no connection fee, you really only have to pay 71.76 euros in 24 months. That's a very good price for a usable telecom tariff.
The 3G network will soon be switched off:
For whom is this tariff deal worthwhile?
For everyone who knows their usage behavior exactly. Many have an allnet flat rate and a lot of LTE data volume, which they do not take advantage of and therefore pay unnecessarily. This tariff is for everyone who is mostly in the WLAN anyway and does not use the mobile phone a lot.
Nevertheless, you can get the Telekom network for just 2.99 euros and can be reached anywhere. With 750 MB a month, you can also chat via WhatsApp and surf the web without any problems. However, you should not overdo it, because the speed then quickly decreases. If you are interested, you shouldn't wait too long. The promotion is only valid for a short time.