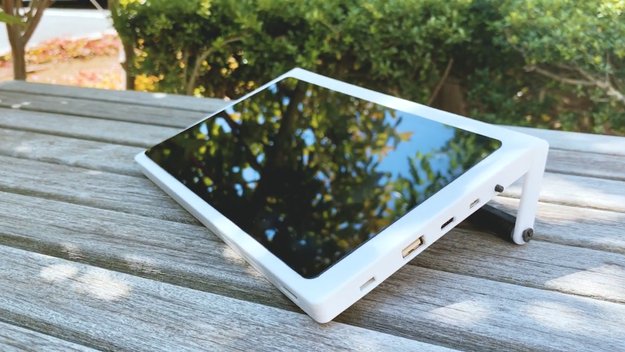 ---
Although the Raspberry Pi is a damn practical mini-calculator – you can only work with it to a limited extent on the go. A new Kickstarter project now wants to change that. With a few clever ideas, the developers have turned the Pi into a real tablet.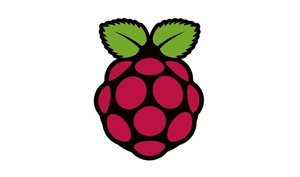 CutiPi: Kickstarter project turns the RasPi into a tablet
Due to its compact size, the Raspberry Pi offers an incredible number of possible uses. Hobbyists repeatedly demonstrate impressively what is possible with the mini PC. The Pi is less suitable only for working on the go.
But that is what it wants Kickstarter project CutiPi to change. The idea behind the crowdfunding campaign: The Raspberry Pi is converted into a tablet. Within a very short time, the project has already raised more than 90,000 euros and has already achieved its funding goal. In a video, the developers explain how they came up with the idea – and what makes the RasPi tablet so special:
Raspberry Pi tablet: that's in the case
The basis for the tablet is the Raspberry Pi Compute Model 3+. The Broadcom BCM2837B0 is used as a processor, which is accompanied by 1 GB of RAM. The construction takes place on a specially created circuit board, whose design can be viewed free of charge on Github. An 8-inch IPS touchscreen with a resolution of 1,280 x 800 pixels serves as the display.
In contrast to other tablets, the number of connections is quite ample. Both a USB-A and a USB-C port and a micro HDMI connection are found on the housing. A slot for a micro SD card was also installed. And of course, access to the GPIO pins was also considered. Due to the built-in hardware, hobbyists only have 6 pins available.
The foldable handle on the top also serves as a small stand for the tablet. The battery has a capacity of around 5,000 mAh and should last around 5 hours when the WLAN is switched on and the display brightness is 50 percent. The tablet is charged via USB-C. A camera and speakers were also installed. Raspberry Pi OS and the specially developed CutiePi Shell are used as the operating system.
CutiPi: Price and availability of the Raspberry tablet
During the kickstarter phase, the team offers CutiPi at a reduced price. At the moment, you can still secure the tablet for $ 189, the later retail price is said to be $ 229. In addition to the CutiPi, the scope of delivery also includes a micro SD card and a cable set for the GPIO pins and the MCU. The team is currently assuming that the devices can be shipped to its customers in November 2020.
The team also offers the option of only buying the board. You will receive two of the PCBs for $ 89 – but the Raspberry Pi Compute Model is not integrated.