Unfortunately the E3 had to be canceled, so Ubisoft presented news and gameplay material as part of a live stream. In addition to plenty of information about Assassin's Creed Valhalla, there were numerous other announcements.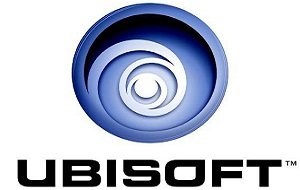 The Ubisoft Forward event had some surprises to offer, which we summarize for you.
Ghost Recon Breakpoint gets an update
On July 15, 2020 Ghost Recon Breakpoint receives a major update, in which the AI ​​has been completely revised and improved. Your team members think better now and adapt to your needs, you can also give them orders at any time to always be well prepared for your missions. To test the update, you can play the game for free from July 16-20, 2020.
Watch Dogs Legion
There wasn't much new information about Watch Dogs Legion, but plenty of new gameplay. The game stands out because of its diversity and size, because you can recruit any NPC in London for your purposes and set up a team with which you can complete all missions.
Xbox boss Phil Spencer spoke up during the stream and praised the game. He also announced that the game supports smart delivery, that means you can take the game, whether digital or in disc form, from Xbox One to Series X and always have access to the best version.
Brawlhalla appears in August
Brawlhalla is a mobile game that on August 6, 2020 for Android and iOS appears. Crossplay is possible and you get a free skin at launch.
Tom Clancy's Elite Squad
Tom Clancy game fans can now look forward to a mobile game. Collect your favorite characters from Rainbow Six, Ghost Recon, The Division, Splinter Cell and more on your mobile devices. Command your best troops in dynamic 5 vs. 5-fight and face the campaign.
Hyper scape
With Hyper Scape, Ubisoft jumps onto the Battle Royale train. The description says:
"Get ready to walk through the neon-flooded streets of the world's first virtual city: Neo Arcadia. Make sure that you can get started right away, because you need every conceivable advantage to be one step ahead of your challengers. Only the best make it into the grand finale. "
If you want to test the game, you can now because the open beta is now open to everyone.
Assassin's Creed Valhalla
The latest "Assassin's Creed" game was, alongside Far Cry 6, a highlight of the forward stream. In addition to plenty of gameplay shown, the developers went into more detail about the game. They said it was important to them that players have the opportunity to create their own Viking saga. They do that as Eivor, the chief of a Viking clanwho is targeting England.
According to the developers, Assassin's Creed Valhalla offers more different enemies than any other part of the series before, there are also numerous weapons and combat options that can be adapted to your style. The game appears probably on November 17, 2020.
If you want to know more about the game, we recommend our preview, because we have already tested the game.
Far Cry 6
There have been numerous rumors, but at the end of the stream Ubisoft confirmed a new Far Cry part. Far Cry 6 appears probably in 2021. If you want to know more about it, you can find more information here.
What do you say? Are there any things that might interest you? Did you actually expect Far Cry 6? What was your highlight of the stream? Let us know your opinion in the comments.