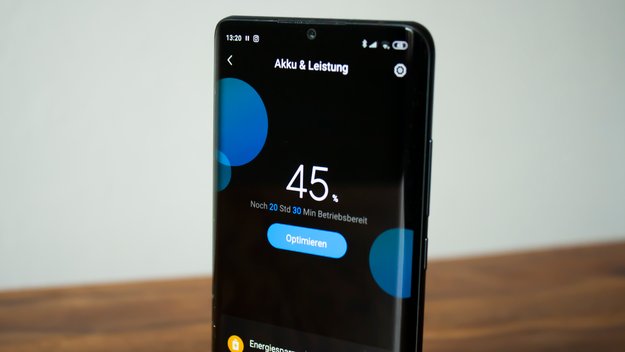 Xiaomi's version of Android will soon be released in a completely new version. The Chinese company would like to equip 47 cell phones with MIUI 12. The overview shows which mobile phones will receive the update right from the start and which still have to be patient.
Xiaomi: Update to MIUI 12 will come in late June 2020
Xiaomi is preparing its next major Android update. The global variant of MIUI 12 is to be distributed to customers at the end of June 2020. The company decided to roll out in two rounds. Five smartphones are, according to a report from WinFuture first supplied, followed by 42 more. Xiaomi has not yet announced exactly when the 42 cell phones will be updated to EMUI 12.
These Xiaomi phones get EMUI 12 first:
These cell phones will follow later:
Redmi Note 7, Note 7S, Note 7 Pro
Redmi Note 8, Note 8T, Note 8 Pro
Redmi 8, 8A, 8A Dual
Redmi Note 9, Note 9s, Note 9 Pro, Note 9 Pro Max
Redmi 7, Redmi 7A
Redmi 6, 6A, 6 Pro, Note 6 Pro
Pocophone F1, POCO X2, POCO F2 Pro

Xiaomi Mi 10, Mi 10 Lite, Mi 10 Pro

Xiaomi Mi Note 10, Mi Note 10 Lite

Xiaomi Mi 9 SE, Mi 9 Lite
Xiaomi Mi 8, Mi 8 Pro, Mi 8 Lite
Xiaomi Mi MIX 2, Mi MIX 2S, Mi MIX 3
Xiaomi Mi Note 3
Xiaomi Mi MAX 3
Redmi Y2, S2, Y3
Redmi Note 5, Note 5 Pro
Xiaomi MIUI 12 with many new functions
The manufacturer has put a lot of effort into MIUI 12 and integrated a whole range of new functions and apps. One of the highlights is certainly the new design, which is more modern than its predecessor. In addition, the launcher has been improved and the app overview known from Android (App Drawer) can now finally be activated.
In addition, data protection has been significantly revised and now allows much finer settings for permissions. Warnings are now displayed in the status bar when apps want to access the camera, microphone or location. Xiaomi even had data protection certified by TÜV Rheinland.
What we think of the Xiaomi Mi Note 10 can be seen here in the video:
The manufacturer also took a closer look at the integrated dark mode. This now works with all apps and also allows the background image to be adjusted. The strength and contrast of fonts are also adjusted to the dark surroundings.